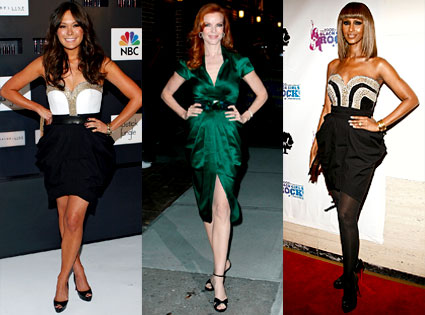 A nice alternative to the pencil skirt is the
tulip skirt
. A tulip skirt is very similar to a pencil skirt however it differs because they are wider on the hips and are oftentimes shorter. They have been out for a while and they are increasingly becoming more popular.
Tuck in a simple shirt and add some heels to the outfit to make your legs look longer and your good to go! However, if you are looking for a more casual look, pair the skirt with a pair of flats. The best part about tulip skirts is that they can be worn during all seasons!
What is your favorite tulip skirt and where did you get it?
XOX Jessica